Running a business is not a simple task, and any manager or owner will tell you the importance placed on cash flow. If you do not keep this area of your company performing properly, you will not be able to generate more business and may be restricted from growing too. If your company sells products or services that require monthly payments by customers direct debits may be your best bet. Here are a few reasons why you should consider this option.
The hassle of collecting payments
When you sell something, and it is to be paid off over a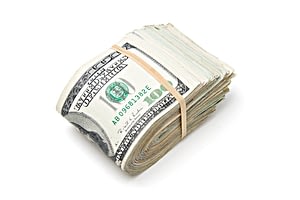 certain period by the customer, you will often have to wait for the person to send you a cheque, transfer the money or visit your establishment and make the payments. However, these methods often end up ineffective as many clients forget or delay to send in the payments. When this happens, you will have problems with processing new orders and paying your suppliers as your firm may not have the required liquidity.
Direct debits
This is a process that is practiced by large companies and corporations regularly, and that is why you see them expanding rapidly. However, for smaller businesses, it may be difficult to arrange direct debit services, and that is why a direct debit bureau may be a lifesaver.
How to get direct debits set up
When you contact a firm that offers direct debit services, they will enter into an agreement with you whereby they will collect the periodic payments from your customer's bank account and transfer them to you on a daily basis. These companies are cash rich, and they can also give you cash advances on your future income from these payments. In fact, after being with them for over three months, you can even ask them for a business loan with no collateral or credit history required.
Room to grow
When you have your payments coming in regularly, and without delay, your company will have the necessary resources to expand and get more clients. You will not have to worry about clients paying on time as the direct debit service will deduct the payments from the customer's accounts and send them to you automatically. It is, in fact, convenient for your customers as well, because they will not fall behind on payments and will not have to worry about writing cheques or effective transfers on a regular basis.