Payroll outsourcing is all about paying your workers using third party firms that offer such services. This can be done to workers who are within your location or other foreign areas. Most companies that have a high number of employees usually opt for such a service. You should look for the best payroll outsourcing services to have a smooth time paying your employees and also other service providers to your business.
One thing you need to consider when looking for a payroll outsourcing service for your business is reputation. Look for a company with a proper track record to enjoy quality services from them. The period a particular payroll provider has been in service can help you understand if they are best placed for the job. It is best if you choose one that has been around for long because this shows they are stable to offer such a service.
A good payroll provider should have some of the latest features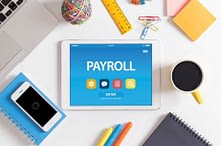 that ensure this service is done to perfection. Have a look at the payroll software they are using to find out if it is capable of delivering quality service. The cost of such a service matters. Different companies will quote their amounts for such a service. Look for one that is charging reasonably. Outsourcing payroll services can benefit you or your business in several ways which include:
Saves Time
Time is usually of great significance when running a business. In house processing of payrolls can use up much of your time, and this affects the overall profitability of your business. Outsourcing payroll services is essential in ensuring you save time. The task will be handled by another firm, and you can utilize your time on other activities that help grow your business.
Improved Accuracy
Lots of mistakes are usually made when coming up with a company's payroll. This may be experienced in the calculations made. Outsourcing this task to a professional payroll provider will help reduce the mistakes experienced when preparing a payroll. They have the required expertise and modern technology to help them during such a service.
Enhanced Data Security
There are a lot of risks experienced in internal payroll preparation.

Your systems can be compromised and embezzlement is likely to take place. Outsourcing this service to professional payroll providers will help to reduce all these risks. They have advanced software to ensure accurate information is keyed in and your data is protected from any form of interference.